Forged products Artmetaldecor
We are a friendly, professional team of masters, from the ground up we develop forged products and bring them to perfection, thanks to many years of experience (more than 20 years) of labor. Artistically processing forged items we gained fame for the whole of Europe. Our company ArtmetalDecor has created its own, modern site, where you will find a lot of useful information, to see the diversity of our products from fireplaces to gates and designer innovative creatures, as well as from the site you can tag our coordinates for feedback or possible cooperation.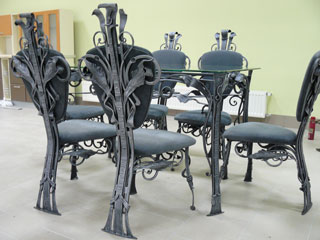 Specialists in ARTMETALDECOR constantly improve their skills and therefore, they work only in modern technologies of processing metals. The duties of our professional team include:
the provision of a outbound, skilled designer who will skillfully measure the future product and discuss with you all the details of the project;
developing a sketch of your desires, complete project management and its final implementation, the zinc coating process, artistic forging, possible restoration, as well as the final stage, which includes painting and finishing with a means that protects against corrosion or any external damage;
installation of an already completed project;
cutting the metal in a plasma (thanks to the use of CNC) will provide you with unlimited opportunities in the field of artistic design of metal products;
our company is open to new ideas and suggestions and we will gladly consider your own sketches, the vision of the future elements of the decor and will try to implement them in practice.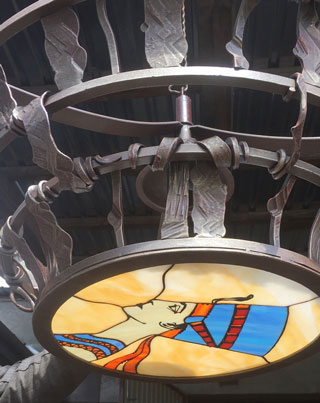 If you are looking for finished metal products, Europe will give you many different variants of shops, firms, organizations, but be vigilant, do not trust the first counter brands of designer goods in your city. A good forge in Europe, such as our ARTMETALDECOR, will have many years of experience and a lot of reviews from grateful customers. We only work with proven suppliers of material that we trust in ourselves. When ordering artistic metal forging with us, remember that at all stages, from preparation to assembly, your order will be surrounded by genuine specialists in this field, and in the end you will receive a work of art that will not leave anyone indifferent.
Join us in social networks:
Satisfied customers are the key to our success!